N
asked me about the cube kaleidoscope
Chern
posted before. If you are interested in getting instructions and materials for making your own cube kaleidoscope, you should contact
Prof. Takaaki Sonoda (園田 高明) of Kyushu University (九州大學)
. (reports about him
in Czechish???
and
in Japanese
).
Here I just want to show the other two cube kaleidoscopes, kaleidostereochemistry and kaleidogarden, I made when Prof. Sonoda visited Taiwan about one year ago.
It is really fun to make your own kaleidoscope. Basically, one needs to have six mirrors to make a cube kaleidoscope. Once you have the necessary materials, you need to make patterns on two or three mirrors by scratching part of mirror away by using suitable stick. For details, please contact Prof. Sonoda.
In addition to the two kaleidoscopes I made by myself, I also got another professionally made cube kaleidoscope from Prof. Sonoda as a gift.
You can also find extra information at this
site (CUMOS cubic cosmos scope)
. Here is one I found at that site: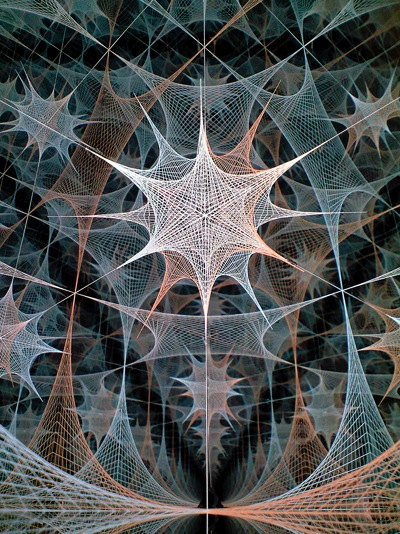 More images is in this
gallery
.